How to hold a rally at Planned Parenthood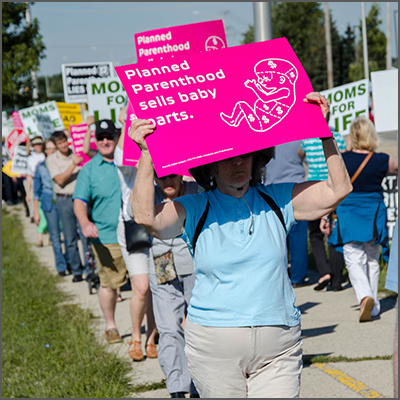 On February 11, 2017, a huge #DefundPP rally was held at hundreds of Planned Parenthood centers nationwide. But you don't have to wait for the next national event to stand up against Planned Parenthood in your community.
Many #ProtestPP local leaders have been holding monthly—or even weekly—protests at Planned Parenthood. #ProtestPP strongly encourages these individual protests, and offers the resources below to support an ongoing pro-life presence at Planned Parenthood centers across the country.
If you hold a protest at the Planned Parenthood in your community, please let the national #ProtestPP team know about it.
The guide below will give you all the tools you need to plan, promote, and earn media coverage for your protest at Planned Parenthood.
Please bear in mind that you don't necessarily need to utilize every single tool provided here. Plan your protest and use the techniques, strategies and tools that work for you.
If you have any questions or need help planning your protest, please contact the national team and we'll help you in any way we can.