How to hold a Stericycle protest
On May 22, pro-lifers across the country will take part in the National Stericycle Protest, calling on the waste disposal company to DUMP Planned Parenthood and quit hauling the remains of aborted children.
A major protest will be held on May 22 in Chicago during the Stericycle Stockholders Meeting. Protests like yours taking place that same day outside Stericycle locations across the country will help convince Stericycle executives to hear our voices and sever all ties with Planned Parenthood.
The guide below will give you all the tools you need to plan, promote, and document your Stericycle protest. Visit the Leader Signup page to sign on to lead a protest in your area.
If you have any questions or need help planning your protest, please contact the national team and we'll help in any way we can.
Why protest Stericycle?
Stericycle is the largest medical waste disposal company in the United States and a major partner of Planned Parenthood, the nation's largest abortion provider.
Despite having an official company policy against hauling fetal remains, pro-life activists have determined that Stericycle is the only medical waste disposal company serving Planned Parenthood facilities across the country. Moreover, investigators in several states have charged Stericycle with disposing of fetal waste in violation of state regulations.
In an undercover video of a National Abortion Federation meeting, an abortion provider called waste disposal the "weak link" of legal abortion. Convincing Stericycle to DUMP Planned Parenthood would be a major blow to the abortion giant, and a huge victory for the pro-life movement.
For more information on Stericycle's role in the abortion business, see #ProjectWeakLink.
Sign on HERE to lead a Stericycle protest in your area.
Choosing your Stericycle protest location
To find a Stericycle location for your protest, first do a Google Maps search for "Stericycle" and then drive by the address to verify it. It's critical that you physically verify the Stericycle location to ensure the map listing is still current.
Visiting the location in person will also give you the opportunity to determine where you and your volunteers can park and where you should hold the protest.
Stage your protest on public property. In most places the first ten or fifteen feet of land on either side of a public road is considered a public easement, where your First Amendment rights are protected.
If your Stericycle facility is in an less-trafficked industrial area, as many are, you may want to stage your protest closer to a a major road, if you will still be seen there by any Stericycle drivers or other employees going to or from the facility.
If you need help choosing a Stericycle location or determining the best spot for your protest, contact the national team.
Recruiting volunteers for your protest
The effectiveness of the National Stericycle Protest does not depend on large crowds. Even a handful of volunteers standing beside the entrance to a Stericycle facility will have an impact.
That means you should first turn to your most dedicated pro-life volunteers to invite their participation in person or on the phone. It will also be helpful to recruit via email and social media.
Email: To recruit via email, check out the email section of the Pro-Life Action League's guide, "Increase turnout by using good promotional tools." Use this email template to craft your message to your contacts. Be sure to fill in all the text in brackets [like this] in the template with the details for your own local event.
Facebook: To recruit via Facebook, you'll first want to create a Facebook event. A "Facebook Event" is a special page you can create for sharing the details of your event. If you're not familiar with how to do this, read through the "Creating and Editing Events" page on Facebook. Note: When you create your Facebook event, be sure to make it a Public event.
You can use the image below for your event cover photo. To download, simply click on the image to view at full size, then right click and choose "Save target as" and select a location on your computer: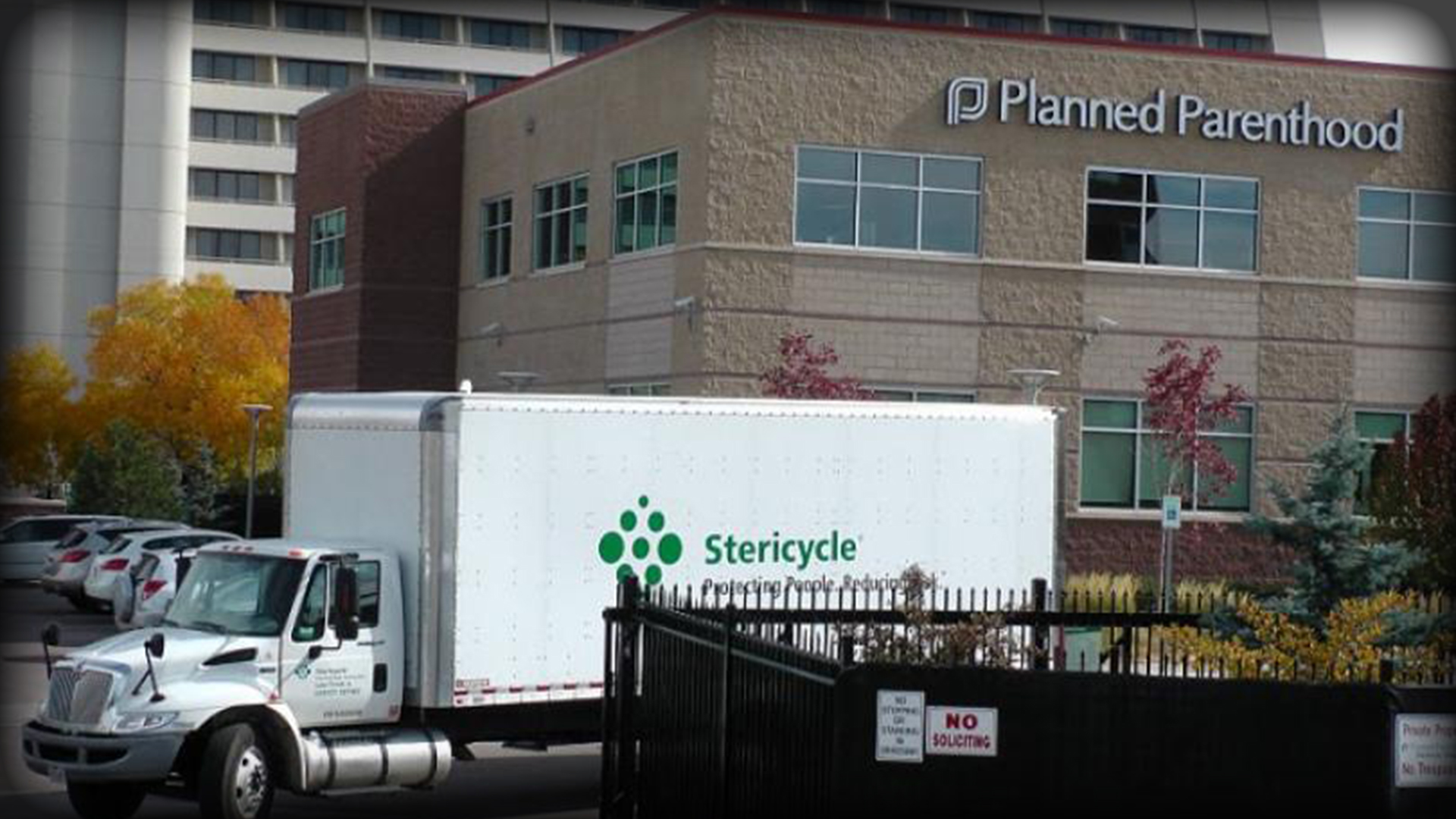 For your event text, you can describe the event for yourself, or use or modify the following:
Stericycle is the nation's largest medical waste hauler and a major partner of Planned Parenthood, the nation's largest abortion chain.

On May 22, as Stericycle investors gather for their annual stockholders meeting, pro-lifers will hold a series of protests at Stericycle locations across the country protesting the waste hauler's involvement with the abortion giant, and calling on Stericycle to DUMP Planned Parenthood.

Join us as we call for an end to Stericycle's partnership with big abortion on May 22!
For more details on promoting on Facebook, see the Pro-Life Action League's guide, "Promote your pro-life event on Facebook."
Sign on HERE to lead a Stericycle protest in your area.
Conducting your Stericycle protest
As noted above, you should stage your protest on public property where you will be visible to Stericycle drivers and other employees. If your location is also visible to the general public, so much the better.
Simply assemble your volunteers at your chosen location, distribute signs among them, and have them stand in such a way as to be clearly visible to passersby—especially Stericycle employees.
When should you hold your protest? It's up to you to decide what time on May 22 will work best for you and your volunteers, though lunchtime (11:30 a.m. to 1:00 p.m.) might be most accommodating. Alternatively, you may wish to hold your protest in the morning, to coincide with the protest at the Stericycle Stockholders Meeting in Chicago. We recommend 90 minutes as the ideal length for this protest.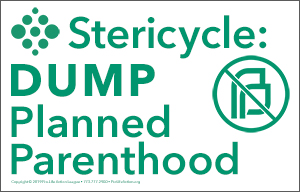 Signs: The National Team has designed a sign that reads, "Stericycle: DUMP Planned Parenthood." See the link below to download the design. You can also make your own signs with this slogan, and use any Planned Parenthood protest signs you may already have on hand.
Literature: Download this "Stericycle: DUMP Planned Parenthood" flyer and print out copies for your protest to share with the general public and Stericycle employees (see below).
Reach out to the Stericycle staff. After you've set up your protest, go to the office of the Stericycle facility to let them know why you're outside protesting. Give the receptionist a copy of the "Stericycle: DUMP Planned Parenthood" flyer. This will make it far more likely that Stericycle executives at their Chicago headquarters will learn of your protest.
Earning media coverage for your protest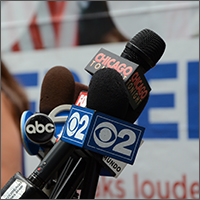 The #ProtestPP National Team will reach out to the media about the National Stericycle Protest in advance of May 22. If you also send a press release to your own local media list, this will help to encourage coverage of the effort.
If you want to send out a local release, download this sample press release template and carefully fill in your local information, as indicated by the bracketed text in the document. You may use the quotes provided for you in the template, or use your own words. Be careful to delete all of the brackets themselves from your final press release, and ask someone else to proofread it for you.
Send out your press release to all of your local media contacts on Wednesday, May 15 and again on Tuesday, May 21. Ideally, send the release individually to each media outlet or reporter on your list, with a short personalized note.
For more information on media outreach and building your local media list, see the Pro-Life action League's guide, "Earning good media coverage for your pro-life efforts."
Sign on HERE to lead a Stericycle protest in your area.
Working with police during your protest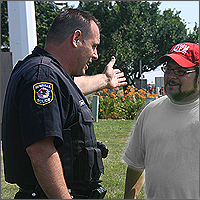 If you're protesting on public property, you're unlikely to have trouble with the police, though they are likely to stop by your protest to check in. Respectfully explain what you're doing and how long your protest will last.
For more details on working with police—including what to do if they make unreasonable demands—see the Pro-Life Action League's guide, "Working with police at your pro-life event."
Documenting your protest
Be sure to take some good pictures of your Stericycle protest, and share them with the #ProtestPP National Team afterwards. You may also want to shoot a short video of the protest—but take care to shoot horizontal video (with your smart phone turned sideways). Also take an accurate headcount to report back to the National Team.