How to hold a #ProtestPP event at Planned Parenthood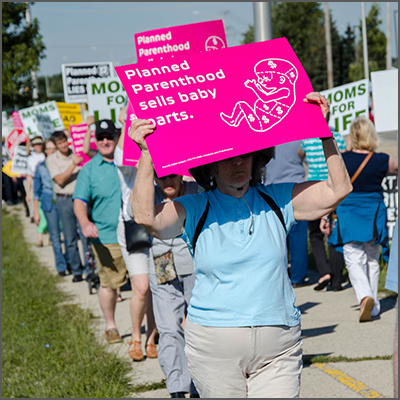 In August and October of 2015, National Days of Protest were held at Planned Parenthood facilities across the country in response to the undercover videos showing officials from the abortion provider scheming to harvest and sell body parts from aborted children.
On April 28-29, 2017, the second annual National Day of Prayer and Protest Against Planned Parenthood was held at hundreds of Planned Parenthood centers nationwide. But you don't have to wait for the next national event to stand up against Planned Parenthood in your community.
Many #ProtestPP local leaders have been holding monthly—or even weekly—protests at Planned Parenthood. #ProtestPP strongly encourages these individual protests, and offers the resources below to support an ongoing pro-life presence at Planned Parenthood centers across the country.
If you hold a protest at the Planned Parenthood in your community, please let the national #ProtestPP team know about it.