Sign up to lead a Stericycle protest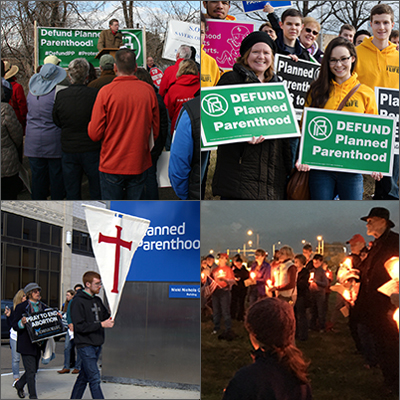 Since August of 2015, pro-lifers have been holding national rallies and protests Planned Parenthood centers nationwide to protest America's abortion giant.
Future nationwide protests are being planned, though at present no dates have been set. Meanwhile, we encourage pro-lifers to continue to pray and protest at Planned Parenthood facilities in their communities.
For help organizing a protest, rally, prayer vigil or march at a Planned Parenthood center in your area, check out the pages on this site on How to hold a protest at Planned Parenthood, and please contact the national team to let us know about your plans and report on your progress.
Once the next nationwide protest day has been announced, you will be able to sign on here to serve as a local #ProtestPP leader.