Sign up to lead a Stericycle protest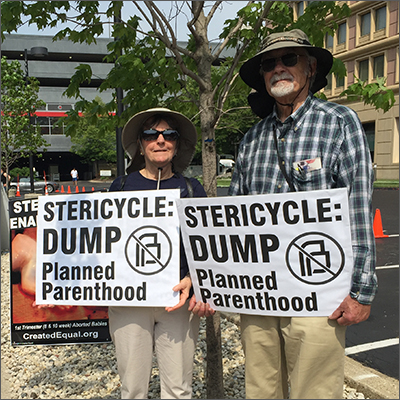 The next #ProtestPP event is a National Stericycle Protest to be held on Wednesday, May 22, calling on the waste disposal company to DROP Planned Parenthood and stop picking up the remains of aborted children.
First, check the list of current protest locations. If you don't see a protest nearby, sign on to host one!
Fill out the form below to sign up. To find the nearest Stericycle location, do a Google Maps search for Stericycle, and then verify the location by making a visit to the site. If you're interested in hosting a protest but have not verified the location yet, note that on your sign-up form.
After you submit this form, you will be contacted by a member of the #ProtestPP national staff. In the meantime, check out the pages on this site on How to hold a Stericycle protest.