Sign on the Lead a Pro-Life Event in Your Town!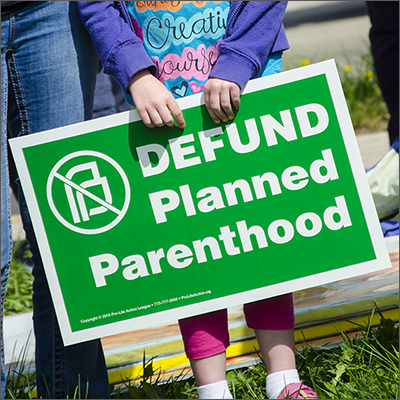 Join us on Friday, April 28 and Saturday, April 29, for the 2nd Annual National Day of Prayer and Protest against Planned Parenthood, being held at Planned Parenthood facilities throughout the United States.
First, check the list of current protest locations. If you don't see one nearby, sign on below to host a pro-life protest or other event outside a Planned Parenthood location near you. To find the nearest PP location, go to PlannedParenthood.org and enter your zip code under "Find Health a Center."
After submitting your form, you will be contacted by a member of the #ProtestPP national staff, and will receive regular updates and pro-life resources for your event. Meanwhile, check out the instructions on How to hold a protest at Planned Parenthood.
Do your part to help strip taxpayer funding from our nation's largest abortion chain by signing on to lead a pro-life rally on April 28 or 29!