Sign up to lead a protest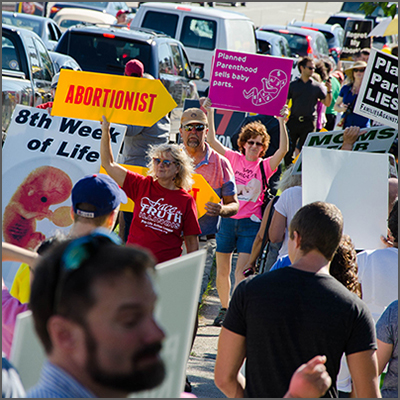 The next nationwide day of protest at Planned Parenthood facilities will be held on Saturday, April 23. First, check the list of current protest locations. If you don't see a protest nearby, sign on to host one!
Fill out the form below to sign up. To find the nearest Planned Parenthood center, go to PlannedParenthood.org and enter your zip code under "Find Health a Center."
After you submit this form, you will be contacted by a member of the #ProtestPP national staff. In the meantime, check out the pages on this site on How to hold a protest at Planned Parenthood.
This protest builds on the massive wave of protests held in 2015 at hundreds of Planned Parenthood centers nationwide in response to the abortion giant's scandalous trafficking in the body parts of aborted babies. Keep the momentum going by signing on to lead a protest on April 23!